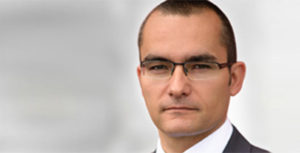 Dr. Frank Fuchs
Managing Director
Any questions? Please contact me:
+49 (0)3641 316 112 0
info@gitterwerk.com
Gitterwerk
We are your partner from the idea to serial production
In the past no technology could manage the delicate balance between performance and availability for one of the defining components of high performance USP lasers – diffraction gratings.
Gitterwerk is the first company with the ability to scale the output of these fundamental components, while maintaining exceptional quality and performance.
Individual grating design for your application
The grating design and quality have a dramatic impact on the system performance!
How much?
Let's talk about it, and use our great application support to get the best gratings for your laser system.